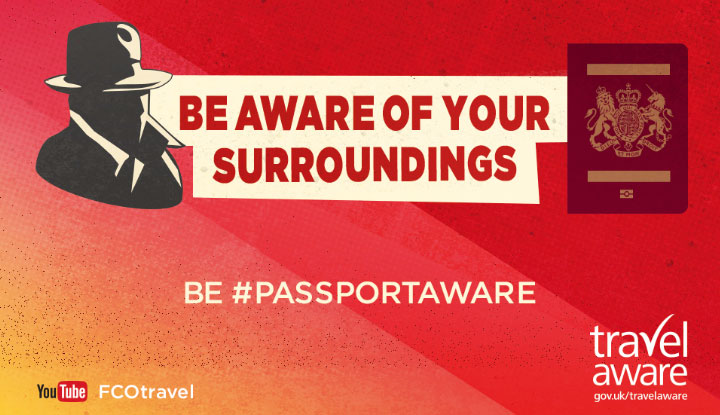 Travel smart with Travel Aware
There's more to planning a happy holiday than choosing which sunglasses to take. It's important that you know how to keep yourself safe and stress-free too - especially as sometimes things can change fast when you're abroad. That's why the Foreign, Commonwealth & Development Office provides simple, need-to-know guidance for all types of travellers going to all types of places. We recommend taking a look.
Who are the FCDO?
The Foreign, Commonwealth & Development Office is a department of the British government. Part of their job is to keep British nationals as safe as possible while they're on holiday. Their Travel Aware campaign makes it easier than ever to get advice specific to the type of holiday you are going on. Think of their travel tips as the need-to-know nitty-gritty that will get you properly prepared for a holiday that's safe, stress-free and happy.
Where in the world...?
Exploring different cultures is part of what makes foreign travel so much fun. But it's important to remember that different countries have different ways of doing things. Their laws and customs may be very different from what you're used to here in the UK. Even something that you think is innocuous could land you in hot water in some countries. The FCDO provides the latest travel advice as well as pointers on local laws and customs for 225 countries and territories across the world. It takes five minutes to take a look and get prepared.
Before you leave...
Take out appropriate travel insurance once you have booked your holiday. Make sure it covers you for any medical conditions as well as any sports/activities you plan to enjoy.
If you are travelling within Europe, a European Health Insurance Card (EHIC) will give you access to the same level of free medical care as the residents of the country you are visiting receive. Get a free EHIC at www.nhs.uk/ehic.
Check whether you need any vaccinations for the country you are visiting by selecting your destination on the NHS fitfortravel website. If necessary visit a travel clinic or GP six weeks before your departure date to make sure you are fit and ready for your holiday.
Double check the immigration process of the country you are visiting. Make sure you have all necessary visas and that your passport is valid. Some countries will only allow you to enter if you have a minimum of six months left on your passport before it expires.
Read more essential pre-departure travel advice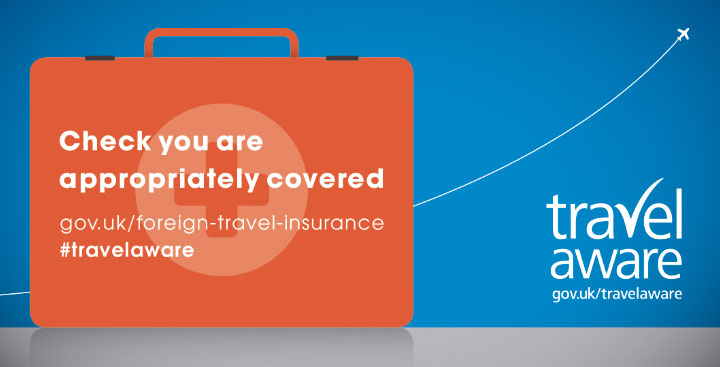 Don't let medical conditions hold you back...
Failing to declare medical conditions to your travel insurer could invalidate your policy. Unfortunately some travel insurers can dramatically inflate their prices the moment you mention your medical history. World First specialise in providing cover for hundreds of medical conditions at a price that's fair. You can get a quote online or call us on the number at the top of this page.
If you - or someone in your group - is travelling with mental health needs, you should read the FCDO's new guide. It covers holiday preparation, factors that can affect mental health and where you can go for help if something goes wrong. Take a look at the guide here.
What type of holiday are you going on?
Taking a glimpse at the Northern Lights or backpacking in Southeast Asia. Christmas shopping in Manhattan or lazing on a sandy beach along the Costa Brava. Every holiday is different. But if you're travelling for something extra special, you can take advantage of specific guidance to get you prepared. The FCDO currently has guides for foreign music festivals and volunteering - and normally publishes additional guides for major sporting events. Keep your eyes peeled.
Will you be driving abroad?
Hitting the road on holiday - either in a hire car or your own - really does put you in the driving seat to explore. But of course it does mean there are a few extra things to think about before you depart, from making sure your license is valid to learning the local driving laws. And it's about more than knowing which side of the road to drive on. For instance, in Belgium you often have to give priority to drivers joining a road from the right. Learn the rules of the road for the country you are visiting with the AA or RAC.
If you intend to drive in a non-EU country, you may need an International Driving Permit. You can apply for one with the Post Office for just a few pounds. A policy with World First won't exempt you from driving abroad. As long as you have the necessary qualifications, of course. Note also that if you are riding a motorcycle or moped, you must wear a crash helmet - whether the local law states that you must or not. More information can be found in your policy wording.
Stay in the loop
We live in a fast-moving, ever-changing world. For the latest official travel alerts from the Foreign, Commonwealth & Development Office, follow @FCDOtravelGovUK on Twitter or facebook.com/fcdotravel.